approx. JPY200k~400K / month
over 3BR + Car Parking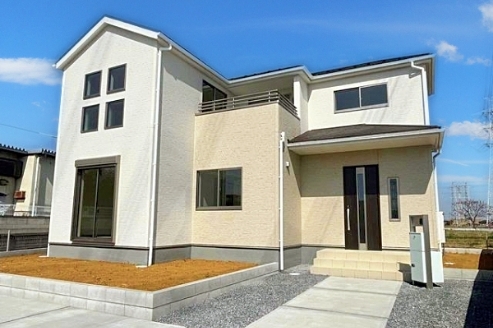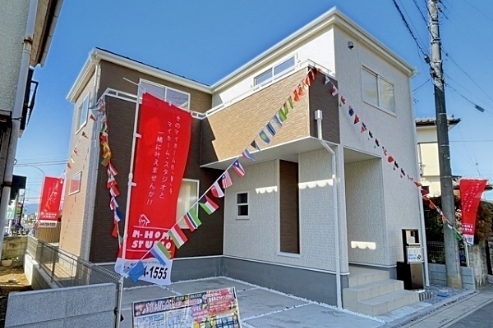 All of Tokyo, Part of Yokohama,
Some Others
MORE BRAND-NEWS
COMING UP!
"Kolet" Series Concept
"Kolet" is an evolutionary rental house series in Tokyo, Kanagawa, Saitama, and Chiba. Launched by KENEDIX Inc., one of the largest global real estate companies that leads Japan's asset management industry. "Kolet" introduces a new value and concept of lifestyle that is rarely found in the Japanese real estate market and is operated by Tokyu Housing Lease Corporation, one of the top major real estate companies.
In these areas, only 11.9% of the total rental market offers properties with more than 70 m², and the annual supply of new rental properties with over 71 m² is less than 5.2% of the total. This short supply made it difficult for many people seeking spacious rental properties in the Japanese market.
Moreover, conventional rental houses in Japan are often considered very old and not renovated enough. They are smaller and have typical Japanese layouts, such as tatami floors. Additionally, these houses are rented on a fixed-term basis while owners are away from home.
To address these conventional values and challenges, the "Kolet" series has been introduced, providing a new style of home for individuals, couples, and families. These homes offer greater comfort and convenience, meeting people's needs more flexibly. With features like more than 70m² of space, all hardwood floors, free car parking, a warm welcome to foreigners, and being pet friendly, "Kolet" aims to create a more inclusive and modern living environment.
"Kolet" series is rapidly expanding in Tokyo, Kanagawa, Saitama, and Chiba and goes beyond just being a place to live; it holds the flexibility to adapt to your lifestyle and needs, combining the best aspects of rental apartments and detached houses.
How "Kolet"
Makes Comfy Life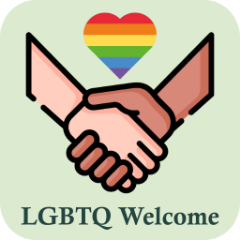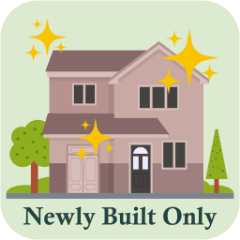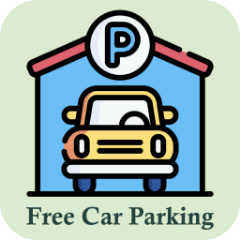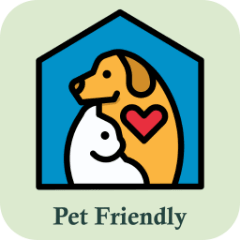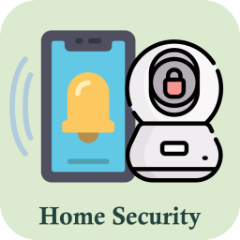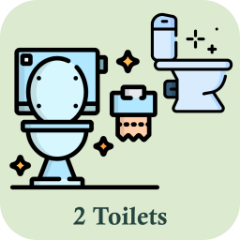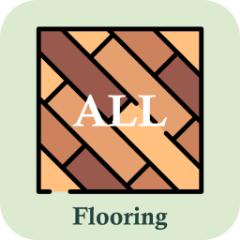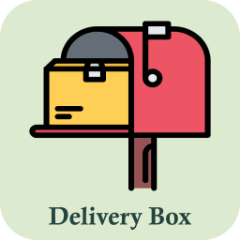 "Kolet" Features
Newly Built Only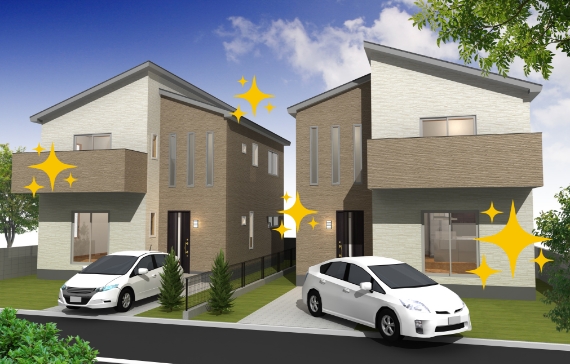 New Line-Up Rental Houses - "Kolet" series, launched in 2021 and remarkably succeeded. With over 1,000 properties spread across Tokyo, Yokohama, Saitama, and Chiba, "Kolet" is continuously expanding with new houses each month. Experience comfortable life in stylishly designed houses, featuring modern appliances, hardwood floors, and spacious floor plans with 3BR or more. In Japan, there are far fewer rental houses available compared to apartments, and mostly under private ownership and outdated designs. Unlike those limited supplied rental houses, "Kolet" offers a fresh and practical alternative to apartments. Say goodbye to old appliances and impractical layouts! "Kolet" series, newly built rental houses, built with attention to detail to meet your needs.
Foreigner Welcome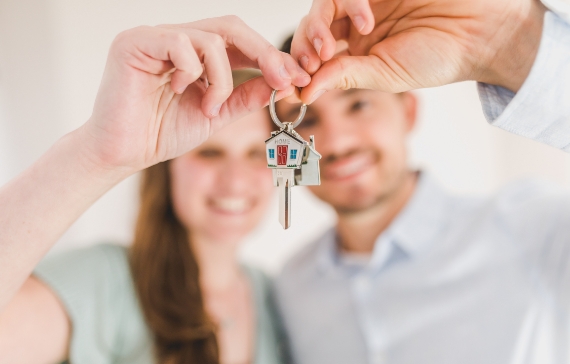 Finding a rental home in Japan can be tough, especially for non-Japanese speakers, as all the contract documents are written in Japanese and can be complicated to understand. Most rental houses are owned by Japanese private owners, and local small real estate agencies managing these properties may not be very foreign-friendly due to language barriers for non-Japanese speakers. However, with the "Kolet" series managed by a large group company, foreign applicants face no special barriers when proceeding through HouseRep Tokyo. Our bilingual staff has extensive experience in dealing with foreign tenants. We understand the unique challenges you may face when starting to live in a detached house, but please remember that we, HouseRep Tokyo, are here to support you.
Free Car/Bike Parking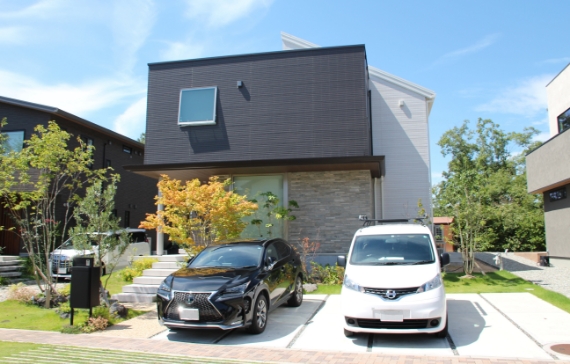 Discover the rare convenience of free car parking at "Kolet" in Tokyo! The newly built rental houses come with complimentary parking space, saving residents the stress of searching for spots and ensuring car safety. With "Kolet", enjoy a convenient and secure parking spot at their doorstep. But that's not all - "Kolet" goes above and beyond by providing EV chargers for electric vehicles and dedicated bike parking spaces for a bike-friendly lifestyle. All these benefits are offered at no extra cost, prioritizing value, and convenience to make life in Japan happier and more fulfilling! Experience the convenience of living at "Kolet" and embrace the freedom to live life on your terms, whether it's commuting with your vehicle or cycling around the city with ease.
Pet Friendly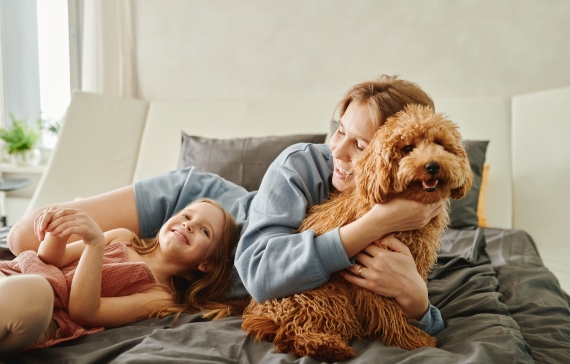 Finding a pet-friendly apartment in Tokyo is challenging, with only 20% of rental properties allowing pets. Most of the properties allow a small dog or a cat. It is even harder to find properties that accept a middle-size, a large-size dog, or multiple dogs. We understand pets are part of your family. However, many apartment owners prefer tenants without a pet because they are worried about possible damages or troubles with neighbors. But with "Kolet", you can find the ideal living space with no worries although the owner still needs to review the details about your pet. "Kolet" is welcoming small/middle-size dogs and cats although it may still be difficult to accept a large-size dog. However, we, HouseRep Tokyo, always try our best to find a house to fulfill your requirements.
Security & Facilities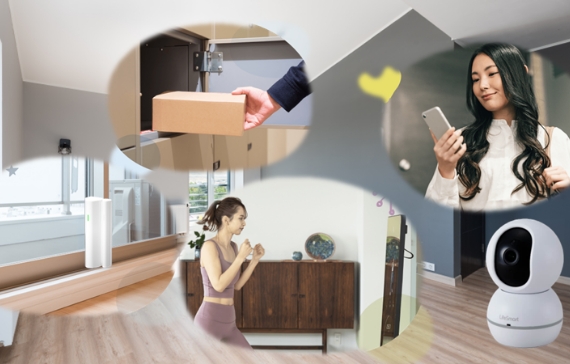 At "Kolet", life is easier and safer, whether at home or away. The facilities and security systems offered by "Kolet" provide peace of mind. Many "Kolet" series include ACs, a dishwasher, two toilets, etc. But that's not all! Experience the "Odekake (going out) Scene" feature – tap the button when leaving, and your AC and TV will turn off automatically, making mornings more relaxing. With door and window sensors, you receive real-time awareness and smartphone notifications for unauthorized intrusions. Stay in control of deliveries with the app and smart Delivery Box. Get app notifications if the door is unlocked and keep an eye on your furry friend with your living room network camera, ensuring their safety. And if you ever forget to lock the door, you can access it from the app.
Privacy & Open Space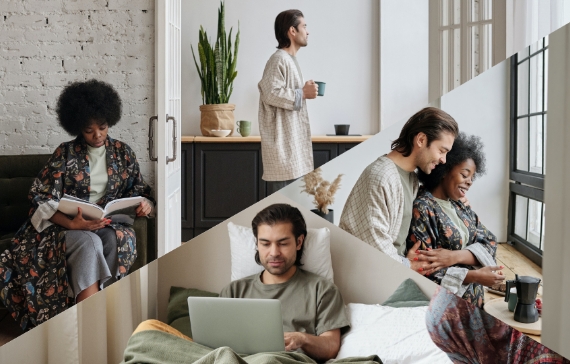 Welcome to "Kolet," where you have the freedom to use your rooms as you please, unlike many rental apartments that restrict your choices. At "Kolet", you can enjoy open spaces that provide the flexibility for remote work, hobbies, etc. Experience peaceful and private work-from-home settings at "Kolet," ensuring focus without neighborhood disturbance. As properties owned by a leading corporation, "Kolet" prioritizes high security and facilities, ensuring worry-free maintenance. "Kolet" exceeds expectations, providing a comfortable living environment, caring for every detail. Escape neighborhood concerns and create an inspiring space tailored to your need whether you're enjoying hobbies, pursuing new interests, or simply unwinding after a long day.
"Kolet"
Property Outlines
Monthly Rent
approx. JPY200K-400K
Deposit
1 month

*additional 1 - 2 months for "not using a guarantor company" or "keeping a pet at the house"

Key Money
1 month
Agent Fee
1 month + tax
Lease Type and Period
Standard Lease for 2 years

*1 month penalty only in case of cancelling within the first year (12 months)

Renewal Fee
1 month of a new rent price

*required only when the lease is extended after 2 years

Type・Structure
Detached House・wooden built / 2 - 3 stories above ground
Completion
2021 - brand new
Layout
3 - 4 bedrooms
Size
over 70sqm - around 110sqm
Car Parking
1 Car Parking Included

*possible to park a bicycle in a car parking space

Facilities
Floor Heating, Dishwasher, Water Purifier, AC, Auto-bath, Bathroom Dryer, Smart Mirror, Indoor Camera, Smart lock, Door/Window Sensor, Delivery Box, loT Gateway, HA Interface Adaptor, UV Multi-remote Control, Flooring, Walk-in Closet, Shoes-in Closet, 2 Toilets, Pet Friendly, etc.

*facilities may vary depending on the properties
Newsletter Signup
Stay Informed – Stay Ahead
More brand new "Kolet" houses coming soon to your preferred areas!
All of Tokyo, part of Yokohama, some others.
Be the first to know and stay up-to-date.